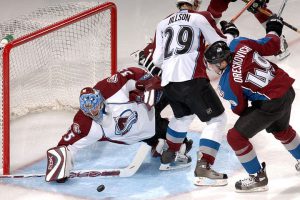 There is $80,000.00 in prize money to be won in our popular Playoff Super Draft and Super 8 NHL League Hockey Pool.
Our Regular Season Super Draft and Super 8 lottery has $90,000 in prize money.
See the News and Updates Tab for information on the upcoming draft.
Weekly Winner Information
Week 5 Winner of the $1000.00-Austin Simms-Helical-91 points.
These winners will be posted under the Winner Archive Tab each week!
Sorry for any confusion and being late on getting the weekly points link on the website.
But it's here now! In Recent Posts-click on Tab for Weekly Points and it will take you to link. Or scroll down on home page and it there as well.
A Tribute-Remembering Long Time Participants
The Links Are Live To See The Standings!
November 16/17 @ 11:15am-The links are now live to view the standings. Remember if you can't find your team ID, just type your last name in & your teams will come up.
Check out the Player Frequency Category To see Who's Hot and Not!
Under categories open the Player Frequency tab to see who was the most picked Draft and Super 8 player for the 2017-2018 Regular Season!
The Standing are not yet live!
We are working very hard to get the data entry done and all the verification. I'm hoping the links to the standings will be available by the end of next week. Around November 17th!
Our Deadline has arrived for the Regular Season! Thanks to all that have played.
The Draft is Here! Get Your Entries in-Phone, Fax or Email. Deadline is Tuesday, Oct 31st, 11pm CST
2017-2018 Regular Season Entry Form
2017-2018 Regular Season Form-Now Available!
Print it off or save it to your desktop to make it fillable. Use the "fill & sign" option of the editing a PDF. Then use the "text tool" option or click on the "check marks" to fill the boxes. These are available just above the form on a tool bar.
Deadline: Tuesday, October 31st @ 11pm CST.
Please note: No Debit Cards-Visa or MC-Charge Cards only!
2017-2018 Season Draft Rules
Our hockey draft provides a personal team ranking according to individual NHL player selections.
Check out under the Winner History Tab to see the Regular Season Winners and Playoff Season Winners!
Super Draft is a community based NHL Hockey Pool created in 1984 as a Lion's Club initiative to help fund key infrastructure projects in Kenaston, Saskatchewan. In addition to these projects, Super Draft provides donations to local and national charities.

Kenaston Super Draft would like to thank you for your continued support of our Hockey Pool.