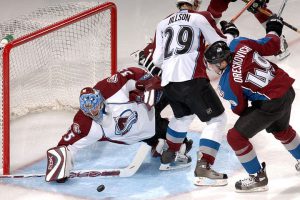 There is $80,000.00 in prize money to be won in our popular Playoff Super Draft and Super 8 NHL League Hockey Pool.
Our Regular Season Super Draft and Super 8 lottery has $90,000 in prize money.
See the News and Updates Tab for information on the upcoming draft.
Weekly Winners are posted under the Winner Tab
Week 1-Weekly Winner Posted under Winner Tab
Having trouble getting signed in to Officepools.com
You can do a guest only access on their website, as well.
Our pool names are: KenastonSuperDraft32 or KenastonSuperDraft8, password is "guest".
They also have a help center for questions and inquires. Click the ? on the home page of Officepools.com
Our hockey draft provides a personal team ranking according to individual NHL player selections.
Check out under the Winner History Tab to see the Regular Season Winners and Playoff Season Winners!
Super Draft is a community based NHL Hockey Pool created in 1984 as a Lion's Club initiative to help fund key infrastructure projects in Kenaston, Saskatchewan. In addition to these projects, Super Draft provides donations to local and national charities.

Kenaston Super Draft would like to thank you for your continued support of our Hockey Pool.