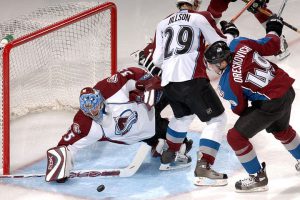 There is $80,000.00 in prize money to be won in our popular Playoff Super Draft and Super 8 NHL League Hockey Pool.
Our Regular Season Super Draft and Super 8 lottery has $90,000 in prize money.
See the News and Updates Tab for information on the upcoming draft.
Round Winners 2023 Playoffs-LR#22-0210
2023 Playoff First round Winner-Jason McClean-AFIVE2-215 points.
2023 Playoff Second round Winner-Richard Richinski-RICHIERRICH2-333 points.
2023 Playoff Third round Winner-Richard Richinski-RICHIERRICH2-387 points.
2022-2023 Regular Season Winner's List is now Posted-See Winner Tab
Pool Names and Password for Officepools.com
The pool names are KenastonPlayoffSuperDraft32 or KenastonPlayoffSuperDraft8.
The password: guest
Use these for pool guest access on Officepools.com. The page is a part of the Sign In Tab.
All final data entry and verification will be done by May 5, 2023. In the meantime, any inquiries can be asked, by emailing superdraft@sasktel.net
Our hockey draft provides a personal team ranking according to individual NHL player selections.
Check out under the Winner History Tab to see the Regular Season Winners and Playoff Season Winners!
Super Draft is a community based NHL Hockey Pool created in 1984 as a Lion's Club initiative to help fund key infrastructure projects in Kenaston, Saskatchewan. In addition to these projects, Super Draft provides donations to local and national charities.

Kenaston Super Draft would like to thank you for your continued support of our Hockey Pool.