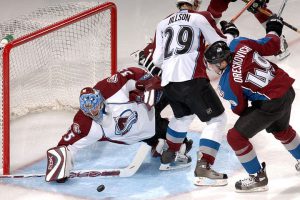 There is $80,000.00 in prize money to be won in our popular Playoff Super Draft and Super 8 NHL League Hockey Pool.
Our Regular Season Super Draft and Super 8 lottery has $90,000 in prize money.
See the News and Updates Tab for information on the upcoming draft.
Kenaston SuperDraft is very excited and happy to announce, we are back!
We will run a Fall Draft for the Regular NHL Hockey Season, our Deadline will be Tuesday, November 9, 2021 @ 11pm CST.
Watch your mailbox for the new forms to arrive mid October.
Lottery License #'s=LR21-0055 and RR21-0219
We are unable to run a 2021 Playoff Draft. The Covid 19 restriction in Saskatchwan are still in place. We are unable to run and work the draft as needed. Here's  hope that by fall, things will be much different and we can resume running the Regular Season Draft.
The NHL's announcement of running a shortened Regular Season. Will be kept interesting with Covid 19 still so present in the World. Makes you wonder, if it can be completed as planned.
With that in mind and the restriction the Saskatchewan Government have in place due to Covid 19. Kenaston SuperDraft will not be running a Regular Season Draft. We are unable to meet all the requirement necessary to have a draft.
Thank You for your continued understanding and support.
Our hockey draft provides a personal team ranking according to individual NHL player selections.
Check out under the Winner History Tab to see the Regular Season Winners and Playoff Season Winners!
Super Draft is a community based NHL Hockey Pool created in 1984 as a Lion's Club initiative to help fund key infrastructure projects in Kenaston, Saskatchewan. In addition to these projects, Super Draft provides donations to local and national charities.

Kenaston Super Draft would like to thank you for your continued support of our Hockey Pool.